H652×W803(mm)
acrylic,indian ink on canvas
2009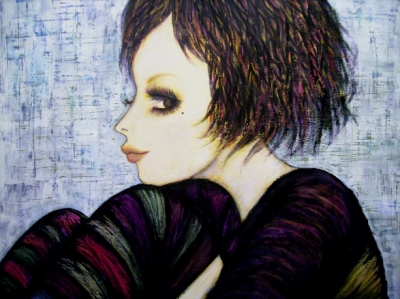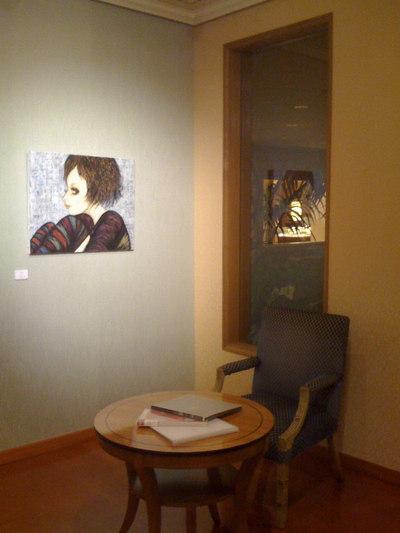 墨絵とアクリル画という
自分の二つの表現方法が
初めて一つになった作品です。
昨年の夏にフォーシーズンズホテルで開催された現代美術展で展示されま
した。
この絵が仕上がるまで悶々とした日々を過ごしていましたが、この絵が産
まれてからもう一つのスタイルが確立されました。
A sumi drawing and acrylic
Two one's expression methods
It is the work which became one for the first time.
It was displayed by a contemporary art exhibition held in Four Seasons hotel in 2009.
I spent the days when I suffered mental anguish until this picture was finished, but another style was established since this picture was created.